What People Are Saying About DogWatch of Dayton
Nancy B.
Lily and Daisy are doing great with the fence. I truly never thought it would be that quick and easy to train them. I also liked your GENTLE way of training them. I would definitely recommend you and your product to anyone who is looking into purchasing a hidden fence system. Thanks again.
We want to hear from you! Write us a review on Google+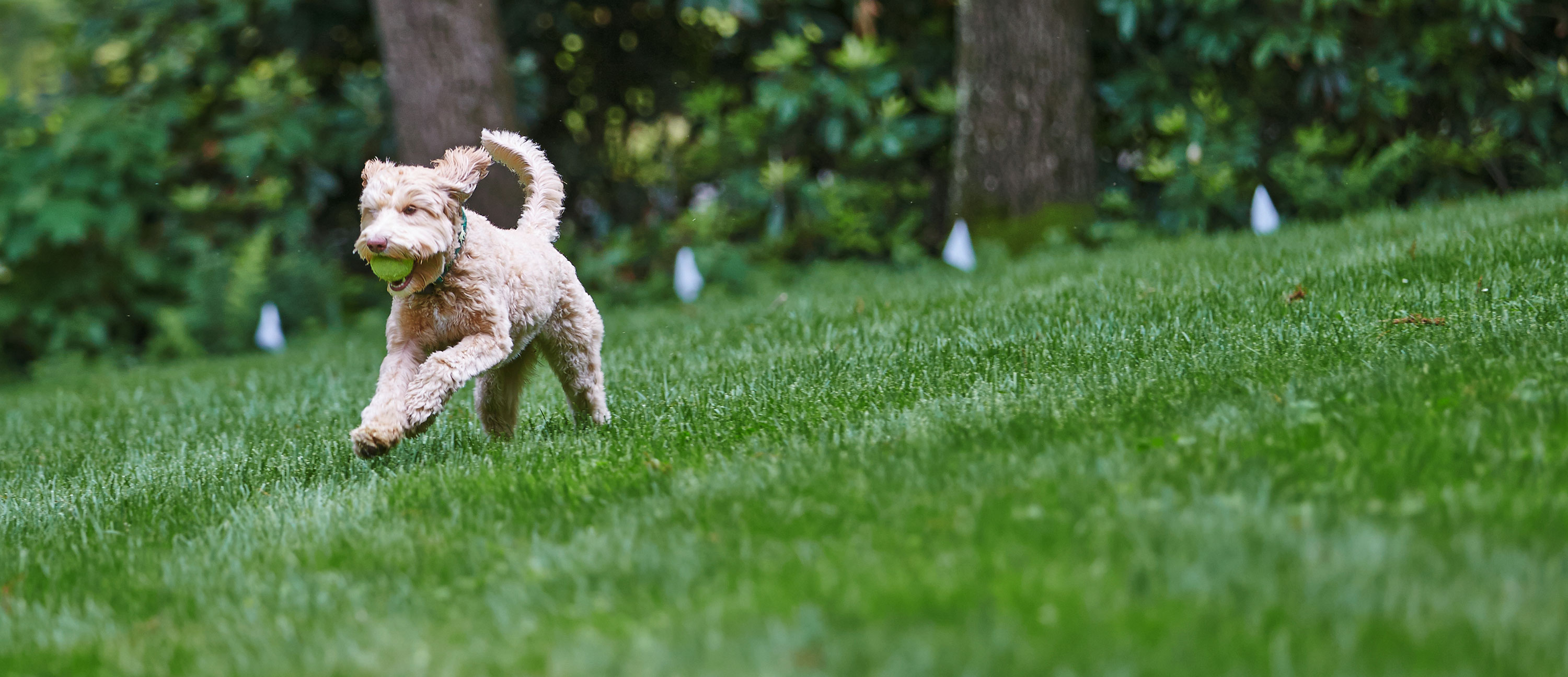 Kathy Watson – Springboro, OH
We cannot remember a time when we were so pleased with a company, the employees and the service we have received. Our lives are completely different (better) with this fence. We remember when we would get home from work and we would have to place three leashes on our dogs and take them for walks. It didn't matter the weather or temperature we had to go outside with them ... When company comes over now, we can put them outside without fear of them running away or us having to stay with them. Your service has been outstanding, kind, prompt and dependable. We are truly pleased and rank your company among our favorite of any company ever hired!
Mark
It has taken a while to re-create the various stimulations (like the 4-wheeler) and test the fence accordingly. I have been very impressed with how both dogs have come around to respecting the fence. I have seen 4-wheelers, cats, other dogs etc. and none are currently causing our dogs to cross the fence. I am hopeful that this will continue. I just wanted to let you know. And thanks again for doing such a great job on the install.

Highly recommended and appreciated.



Shannon C. – Cincinnati, OH
Want to tell you again how impressed we are with your product and service. The system we purchased from you has worked perfectly and provided our dogs the security we were looking for at a price we could afford. As a result, our dogs do not get out and roam the neighborhood, we are very happy!
Julia B.
I love my DogWatch Hidden Fence. We have had it for at least 10 years with no problems. We have trained a Lab, Pit Bull Terrier, Beagle, Jack Russell and now a new Jack Russell to the fence. LUV IT!!!!! All dogs have done very well with no problems. Thanks again.


Teri W.
I am writing to let you know how much my husband and I enjoy having your DogWatch Hidden Fence system for our two Golden Retrievers. It is so nice to sit outside and have our dogs be able to play and run with each other without the fear of having them run away. I truly believe they are getting much more exercise by having DogWatch. As you know, I was skeptical of any sort of hidden fence system, but with the technology that DogWatch offers and the WONDERFUL training you provided I am now TOTALLY confident that this system will keep my dogs in their yard. We absolutely, positively love our DogWatch Hidden Fence system!!
Laura and Pete S.
Thank you so much for installing and training our DogWatch system. We just love it! There is nothing more enjoyable than having our dogs out in front with us and not worrying about what they are getting into in the back. My flower beds look much better now that they are not allowed in there! The training made a noticeable difference! It also helped with the jumping up and house training.
Tell Us Your DogWatch Story!
We'd love to hear from you, too! Please consider filling out our customer feedback survey to tell us about your experience with DogWatch.